The DSA Corporation has concluded a tender for a flight planning system by choosing the system of NAV Flight Services.
Their NAVsystem has brought several changes to our company, including improving work efficiency, air traffic safety and last but not least operational costs.
In our view, the main benefits are the precise fuel consumption model and route optimization options. The system prepares the flight path inputted by the dispatcher or captain. Managing it is intuitive and not a single loss of system operation has occurred in the two years we have been using it. We also greatly appreciate working together with NAV Flight Service and how they fulfill our requirements for the individualization of OFP, which is completely superior to competitive systems. These days we use the planning system not only for planning commercial flights but also for the flights conducted by our flight school.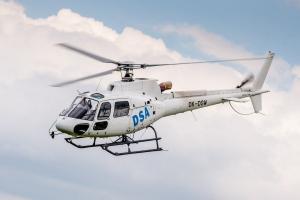 On behalf of DSA, I can recommend all airline and general aviation operators to use their NAVsystem.
Sincerely and best wishes for many satisfied clients,
Martin Hejra
Flight operations officer for DSA, Czech Republic